Hello all!
We are a small independent game studio out in Orlando FL. We're working on our first game called Super Blast Off! We've been using Spine for about 3 years now and we love it.
We also have a demo that you can download and play now:
https://www.paragonyx.com/games/super-blast-off/
https://paragonyx.itch.io/super-blast-off
Super Blast Off! is a 2D action platformer that pits Ero against the powerful corporation known as Meow Enterprises, owned by the mysterious and evil Mr. Fat Cat. Stuck on an island, our alien buddy must battle through an army of cats to get to the only way out - his spaceship!
Join Ero and help him defeat Mr. Fat Cat and his minions in a world full of surprises.
Unique Levels
Battle through challenging levels that are never the same on each play. Stay light on your feet as you encounter unique enemies, items, and worlds that will keep you guessing.
100 Different Items
Find and grab pickups that affect everything from the type of projectiles Ero shoots to the height of your jump and much more. Combine them for crazy gameplay results.
Challenge Mode
Compete against other players from across the world to rank at the top of the leaderboards and win digital and real life prizes every month. Get ready for some cool surprises!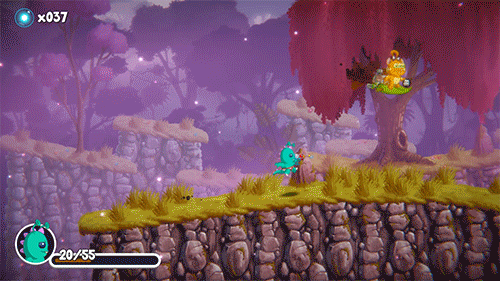 Give the demo a try and let us know your feedback!
Follow us on twitter -
https://twitter.com/paragonyxllc
Thanks!